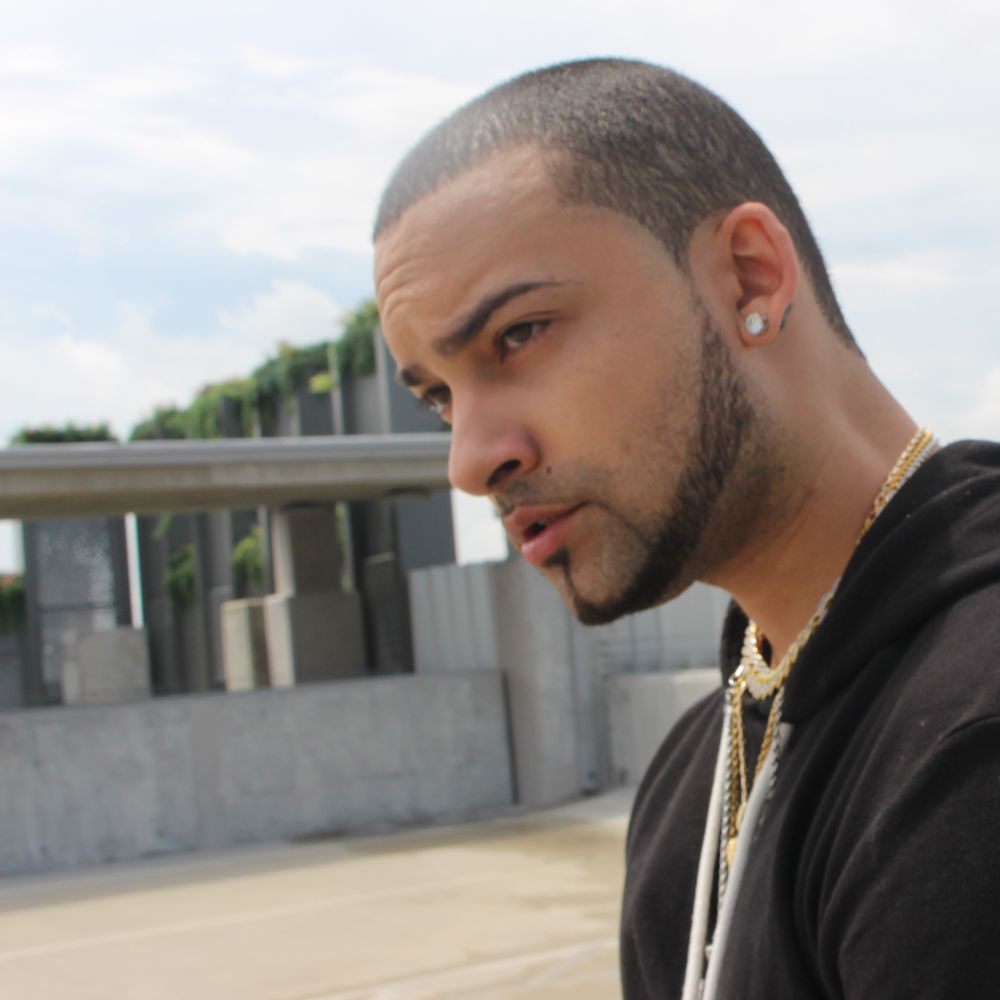 All About Marvelous
Marvelous
"Never Stop", Artist Leo Marines (born July 2nd,1991) professionally known as Marvelous, is an American Rapper, and Song Writer. Born in Queens, New York, his family originates from the Dominican Republic.
He has been rising steadily as an unsigned hype in the east coast after releasing his first single, "Looking at me", on SoundCloud in 2015. His later release of "Letterman", in 2016 on more popular mediums such iTunes, Spotify, Google Play, and Amazon Music introduced him to thousands of new fans of all ages and cultures.
Being a child of the 90's, he's always been attracted to the Hip-Hop culture, being influenced by Emcees such as Biggie Smalls, Jay - Z, Nas, Lil Wayne, Jadakiss, and Fabolous and Eminem.
His talent for weaving words came to surface at the age of eleven, winning him an award for creative writing, as well as others for poetry and creative writing achievements throughout his academic career.
His following has gained tremendous momentum throughout the world of social media with over 30 thousand followers and an Instagram presence that has made him a social commodity. 
His summer performance tour in 2017, included performances and stage appearances at South by South-West Music Festival (SXSW) in Austin, Texas, with his debut single "Bet on Your Life".
He has since then made several notable public appearances including an interview at DTF Radio and the iconic Ruff Ryder Radio Station. He was also seen performing in New York City on the same stage as Hit Song Artist Phresher. 
Marvelous was also among in the top 100 contestants for Funk Volume's, Don't Funk Up Our Beats Music Video Contest, hosted by Hopsin.
Shutting down stages from New York City, Texas, Vermont, and Massachusetts all the way to the Dominican Republic, Marvelous was soon recognized by his unique flow, free styling ability, and memorable ad-libs. Soon on his way to success, he continues to conquer and devour every obstacle in his way.
When Marvelous says he lives in his studio, he really means it. In order to make his dreams a success, Marvelous invested a large sum of money into his personal home music studio. This has enabled him to be constantly creating; he barely takes any breaks; he believes strongly that his work ethic will pay off in the future. He has dedicated himself to building his own personal music brand and diverse music catalog.
In his free time Marvelous loves to watch anime and play online video games. In fact, he has attended Comic Con regularly for the past 5 years and hopes to be able to attend this event in the future. And all of those tattoos on his back and arms? Marvelous say they each represent a special connection to the anime they were inspired from.
As an avid video gamer Marvelous has been involved in competitive esports. He is also a huge afficionado of Massively Multiplayer Online Games.
Marvelous can also be seen on Instagram regularly flaunting large amounts of money. He uses this as a motivation tactic to remind himself and his followers of the rewards that await those who dare to pursue their dreams. Marvelous hopes he can show through his success, that if you really put your all into whatever you are passionate about, you can achieve greatness.
Marvelous also has quite a keen eye on for fashion. While he does like to shop at big name brands such as Louie Vuitton and Gucci, he prefers to support small local business in order to build his own unique personal brand. "When people see me, I want them to remember me. I don't want to fade into the culture, I want to stand out" – Marvelous.
Marvelous continues to bring the heat this summer with his new single, "Never Stop", dropping on all major music platforms July 29th, 2020. The music video for this new single will also be dropping this summer.
To can keep up with Marvelous follow him on Instagram, YouTube, and Twitter at ( @ImMrMarvel ).